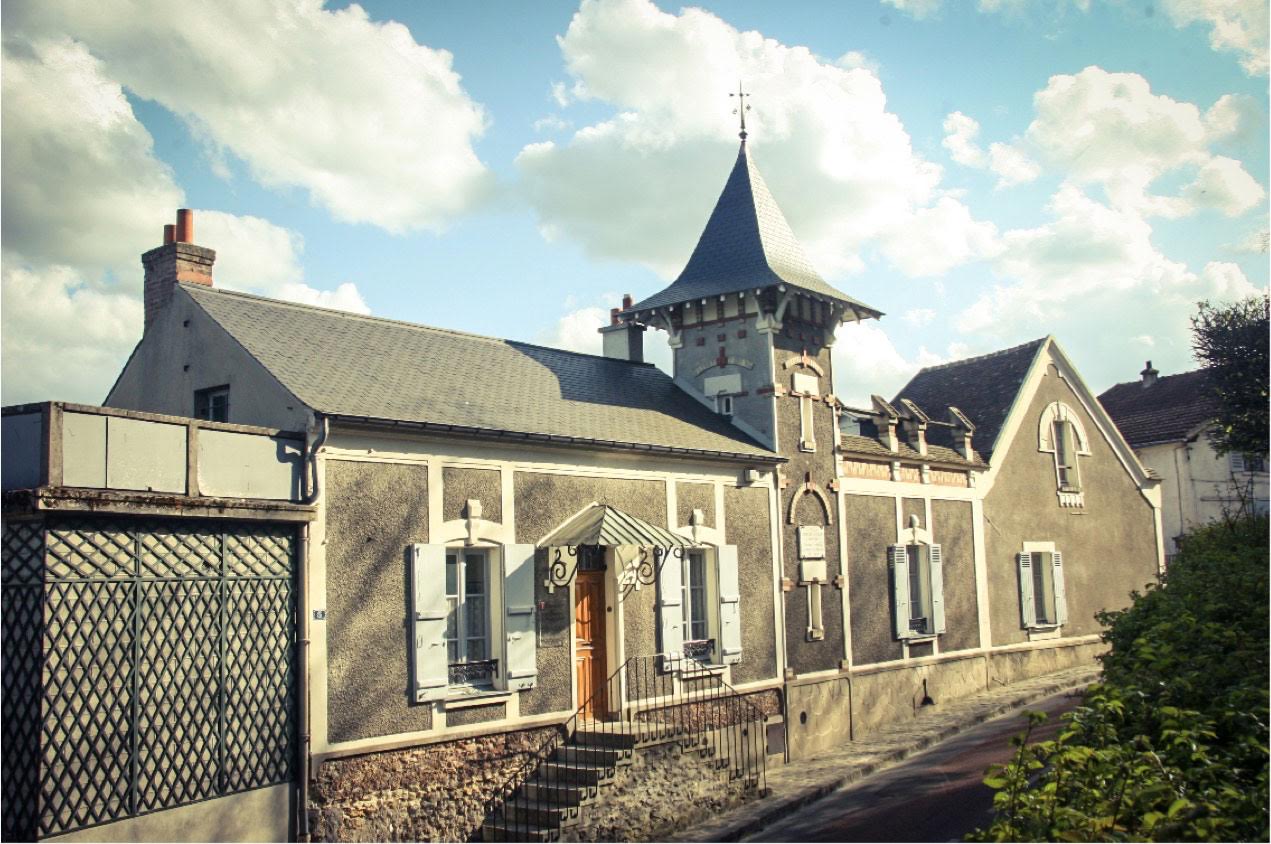 In 1921, Maurice Ravel buys Le Belvédère in Montfort-l'Amaury, a small house where he lived until his death in 1937. The garden, kept as it was during his life, was designed by the composer himself. "Bolero", the "Piano Concerto for the Left Hand", the Concerto in G and "L'enfant et les sortilèges" are some of the works written in Montfort l'Amaury.
The property of the Réunion des Musées Nationaux (French National Museum Alliance), Le Belvédère is leased to and managed by the town of Montfort l'Amaury. In 2011 it was awarded the "Maison des Illustres" (homes of illustrious persons) label.
The poet Léon-Paul Fargue described Le Belvédère as a "toy surprise… a home furnished and compartmented like a ship's cabin, like a sewing kit, equipped with precious objects like those of a kit bag."
During your visit you will be able to see the unusual collections of objects gathered by Maurice Ravel. Visitors can also enjoy the peaceful atmosphere of the composer's exotic Japanese Garden.
PRACTICAL INFORMATION

Maison-Musée de Maurice Ravel, 5 rue Maurice Ravel, 78490 Montfort l'Amaury

Contact us : 01 34 86 87 96

tourisme.ville-montfort-l-amaury@wanadoo.fr

Website : www.ville-monfort-l-amaury.fr

SOME USEFUL LINKS

OPEN TO THE PUBLIC

Tours with reservations required.

All tours are guided. The average tour length is 50 minutes. Each tour takes place in groups of 6 people maximum given the confined space of the quarters.


Tour times.

Individual tours during the week, on reservation only

Group tours (10 people and up) : Tuesday to Friday

Fees and reservation

TOUR FEES

Adult: €8

Ages 12-18: €4

Under 12: free

Group: €6

RESERVATION

Maison du Tourisme et du Patrimoine de Montfort l'Amaury

By phone at +33 (0)1 34 86 87 96

By email at: tourisme.ville-montfort-l-amaury@wanadoo.fr